It's no surprise that we're all eagerly awaiting Mark's latest VR announcement at the f8 keynote later today. Virtual Reality has been the year's hottest topic, being prominently presented at both SXSW 2016 and GDC 2016. Fortune and AdWeek both agree that Facebook's latest Oculus Rift news will certainly change the ad industry. The mega hype surrounding the latest VR devices' releases is a clear indication of both industry and public demand. Samsung's bold move to bet big on VR with their Galaxy S7 and S7 edge contributed to further fanning the flames. Rumors circulating at SXSW this year, indicate that Samsung invested over $200 Million in their VR marketing campaign. This huge budget was set to enable the distribution of a free Gear VR headset along with the purchase of the newest Galaxy phone. Even Mark Zuckerberg made an appearance at the launch event of Samsung's new flagship, further indicating that VR is a hype that cannot be ignored.
Headset Sales Prediction by Jesse Schell
Jesse Schell, of Schell Games, forecasts in his talk at GDC that by 2017, 32 million mobile VR headsets would've been purchased. His projections indicate that VR headsets sales would double every year, reaching the 2 Billion mark, as early as 2023 (he differentiates between Gamer VR and consumer devices, which he calls Mobile VR). Brands will sponsor VR native-content, leaving ample opportunities for product placement and unintrusive ad forms. He predicts that a large portion of VR videos will focus on concerts, big brand launches and events. Some ads will probably incorporate game-like elements, whilst others will have Reality TV show and 3D movie appeal. Jesse also predicts that an entirely new game genre will crop up by the end of 2018.
A lot of prominent brands and ad agencies have already embraced the emerging trend. The newly created content is truly remarkable. Just look at the Gifs below for a small taste of the delicious (and near) future or check out the astonishing VR content from platforms like Vrse or Littlstar.
Disney World Resort

AT&T
Despite all the advancements, VR storytelling is still a challenge for creatives. Our CEO Evgeni met Littlstar's President Ben Nunez after the VR Storytelling panel at the German Haus during this year's SXSW conference. Ben, a prominent VR veteran, revealed that although services like Littlstar are available on every mobile device, the technology is currently developing at such a fast-pace that it presents lots of opportunities for creative content creators though "both linear and non-linear storytelling in VR/360 is still a challenge. But we're very confident content creators will figure out." Therefore, collaborations with VR technology providers and experts with the aim of creating innovative and engaging linear and non-linear storytelling projects are rather difficult.
VR Creation and Analysis Tools
To encourage even more VR content, both Facebook and Google have published documents detailing how to create 360-degree ads on Facebook News Feed and Google AdWords (backend). However, the efficiency and performance capabilities of 360-degree ads is still unclear.

Since marketing is all about measuring and analysing ad performance, Startups like Retinad and Immserv have pioneered the VR analytics platforms. One of their more impressive tools is a heatmap that analyzes a user's browsing, navigation and purchasing activities (Demo of Retinad). More companies will most certainly follow suit.
Facebook's biggest competitor in this new arena is Google. 70% of Google's valuation is based on it's search ads business with 'mobile search' acting as the leading market driver. Google and Alphabet have positioned Youtube as a main player and venue for VR content on the web, ensuring its compatibility with all headsets and smartphones currently on the market. Those incredible VR ads  from Boursin and Audi illustrate how Youtube can be utilized to usher in this new and exciting ad era. Google has also reportedly invested more than $500 million on AR/VR startup Magic Leap, which has literally (via virtual means) been making a big splash with its hyper-realistic products.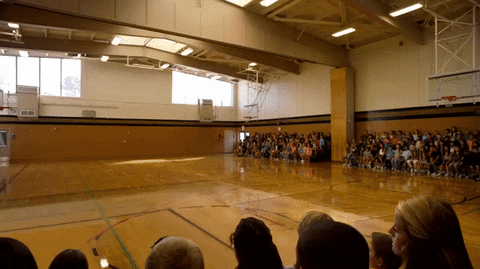 Will VR Change The World Of Advertising?
The general public's outcry and backlash against intrusive ads (represented by the rise of AdBlocking) has cost the advertising industry reportedly billions. 360-degree ads (optimized for VR headsets) offer a truly engaging and interactive user experience that will positively reshape consumer perception, attitude and behavior towards static video ads. Brace yourselves, the ad industry is making a big comeback all thanks to the combined double-threat effect of 360-degree videos and VR headsets!
Here are some more innovative ads to inspire you to get busy and up your ad game this Monday! Keep scrolling to uncover our expert opinion on this latest trend.
Corona
Samsung
Nescafe
Our Prediction – AR "Not VR" Will Change the World
Because "AR/VR" is often used in the same context, their differences are often misunderstood. VR technology is very different from AR technology. While VR is "detaching" people from the real world by showing them engaging content, AR is more advanced technology which connects both – virtual and physical world through an immersive experience. We believe that AR is the future, because the augmentation of human abilities through technology is not just a technical breakthrough but rather the next step in human evolution. It is also the only design pattern that will make people universally profit from current AR/VR technology development.

Raconteur provides a really handy overview of the differences:
| | | |
| --- | --- | --- |
| | Virtual reality | Augmented reality |
| How it works | Immerses the wearer in a 360-degree, 3D-environment; spatial sound and motion-tracking optional | Overlays 3D graphics on to the wearer's view of the real-world environment |
| The gear to watch out for | Oculus Rift, Samsung Gear VR, Google Cardboard, HTC Vive, Sony Project Morpheus | Google Glass 2, Microsoft HoloLens, Sony SmartEyeglass, Recon Jet, Magic Leap, Vuzix M100, ODG R-7 |
| Main benefits | Transports the wearer to another environment; low-cost mobile VR with innovative accessories | Wearer remains engaged in the real world and keeps hands free; glasses rather than headset |
| Main hurdles | Simulation sickness and input; needs apps, experiences and games ready for launch | Small field of view, expensive hardware, fashion form factor required and needs apps/games |
| Biggest deals | Facebook paid $2 billion (£1.3 billion) for Oculus VR in 2014 | Magic Leap raised $542 million (£346 million) from Google, Qualcomm and others in 2014 |
In our view, VR is just one simplified pre-manifestation of AR, which is bound to become a mainstream medium as soon as mobile devices and camera performance allow it. Based on our belief in free play and an imminent AR future, we've pioneered AR Toys with Toywheel in the beginning of 2014. Since then, we have reached over 150.000 downloads and have been featured by Apple globally multiple times. Over the last few months we've seen the app numbers grow organically, highlighting increased interest in AR/VR. Although, we also experienced major hurdles in getting the user experience perfect due to notorious hardware limitations, we're confident that future headsets are going to revolutionize the user experience, yet again.

We believe that platforms like Microsoft HoloLens as well as Google's MagicLeap are what will truly change the world. Microsoft has already started shipping $3K HoloLens developers kits on the 30th of March. You could even apply for one now.
Until this AR technology is ready for the market, advertisers are well advised to start using 360-degree videos and VR toys/games as well as the much underestimated sensor-driven games, which can be easily used on every mobile device currently on the market. A great example of the power of sensor-driven games is this little Marble Maze Game experience (It's easy – you just need to tilt the mobile device to put the sphere in the whole). Incredible, right? As soon as there is a standard in AR/VR advertising, which is compatible with a mainstream audience, you can be sure that Gamewheel will be the first to add it to our platform. Until then, please contact Toywheel, our VR/AR full-service creative studio if you're interested in pushing the envelope and on being at the forefront of this revolution. 

Summarizing, here are our 5 take aways
VR device releases have been the biggest hype at all major tech events this year

Facebook's f8 will most certainly build on the hype with Oculus Rift news

360-Degree VR Storytelling is bound to reshape Ad Industry

We believe that VR will revive the ad industry but AR will change the world

Toywheel is pioneering AR/VR games with a clear future vision